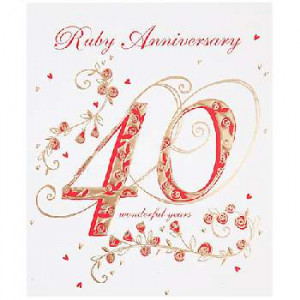 It's hard to believe...my dear husband and I have now been married for 40 wonderful years!
His precious gift to me..a gold ring set with rubies and diamonds.
I thank God for the treasure I have in this man He has given me, and pray we have many more beautiful years ahead of us!